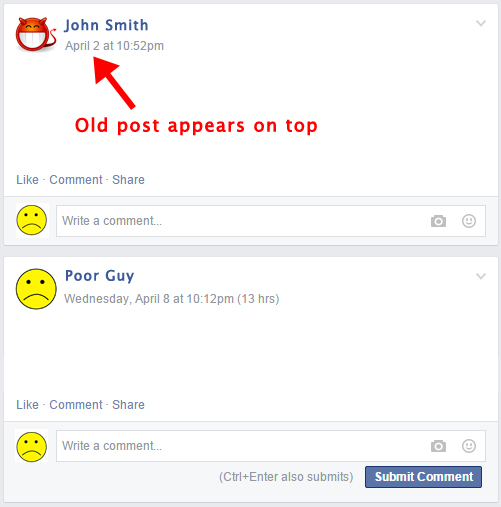 As a blogger, it is a good practice to share your blog posts in Facebook group. Recently, we stumbled upon a situation in which after sharing our post in a group for few hours, we took a look in the group itself. To our surprise, some posts by other members older than our post appeared above our post instead. Their post is not edited nor have any comment in it. 
After few hours of researches, it appears that there is a trick to make your post appear on top without leaving a trace of editing the content or putting a comment (sort of). Facebook always sort the posts by "Recent Activity" by default so if your post has some sort of activities, it will appear on top. The trick is pretty simple. 
First, write a comment in your post.
Then, delete the comment you just posted.
Refresh the group page. Your post should appear on top now.